Travel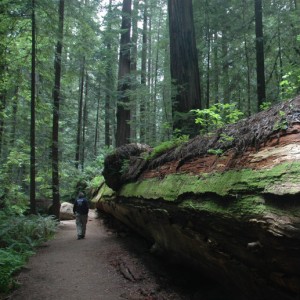 Exploring Humboldt County
11.07.13
At least once in your life, you need to see Humboldt County, arguably the most scenic rural county in the country. It's a nature lovers' nirvana where you can explore spectacular parks, forests, preserves and beaches, not to mention it's home of the "Avenue of the Giants" the famous 31-mile scenic drive, boasting the largest stretch of majestic redwoods in the world. It's no wonder it made the "1,000 Places To See Before You Die" list.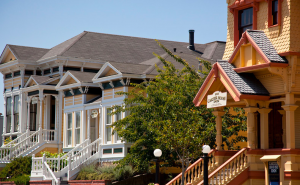 On a recent trip to Humboldt County, we were fortunate enough to stay at the Carter Cottage in Eureka, part of the Carter House Inns, a grouping of Victorian buildings that are charming, modern and relaxing. Owners Mark and Christa Carter poured their hearts into building, restoring and furnishing these mansions and cottages made up of the Carter House, Carter Cottage, Bell Cottage, Anne's House and the luxury Hotel Carter with the top-rated fine-dining Restaurant 301.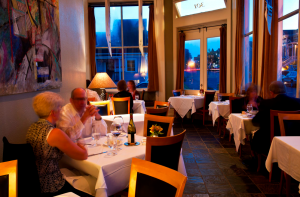 At the restaurant, you'll be treated to fresh, local and farm-to-table cuisine. Chef Cory Smith even hand selects fresh produce daily from the Carter edible flower and vegetable garden and purchases the finest ingredients from local purveyors. Wine connoisseurs will appreciate the award-winning wine list, boasting more than 3,500 selections, as well as the proprietors' own label, Envy Wines, a collaboration from veteran Napa winemaker, Nils Venge and Carter.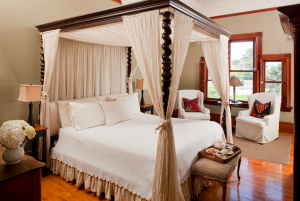 The ideal way to experience the Carter House Inns is to plan a getaway for two with its special internet-only package that includes a luxury room, plus a five-course dinner at Restaurant 301, in-room massage for two, a bottle of Champagne and a dozen red roses. The special includes a two-course breakfast, wine and hors d'oeuvres before dinner, cookies and tea before bedtime as well as a turndown with chocolate truffles. You can add this package to your reservation.
Carter House Inns is at 301 L St. in Eureka. 707.444.8062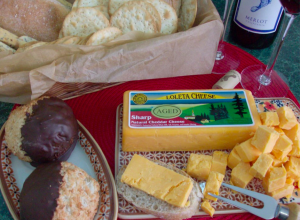 We also recommend that you visit some of our favorite spots while in Humboldt County. You can't miss the Loleta Cheese Factory a family-owned cheese maker only about 13 miles south of Eureka, specializing in 34 varieties of cheese (some organic), including natural cheddar cheese (both medium and sharp cheddar), Havarti cheese, Fontina cheese, Monterey jack cheese, flavored jack cheese, Colby Jack cheese (also known as Co-Jack) and specialty cheeses.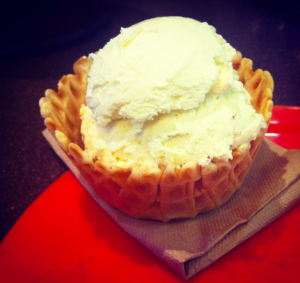 Don't miss a stop at Arcata Scoop for organic homemade ice cream and sorbet made fresh daily in small batches. For the ultimate in an Arcata Scoop experience get a fresh waffle cone or bowl and choose from a dozen interchanging flavors. Some of the popular choices include fresh salted caramel strawberry, cookies and cream, chocolate, and honey lavender vanilla.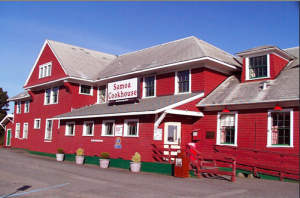 You'll never forget a breakfast, lunch or dining experience at the famous Samoa Cookhouse that will take you back in time to the glory days of the lumber and logging industry. Established in 1890, it's the only extant cookhouse of the west, and all meals are served "lumber camp" style, meaning food is brought in bowl and platters to share. You also must stop at the Samoa Dunes near Eureka, a coastal park with opportunities for hiking, surfing, boating or just spending time on the beaches.
For more resources on what to see and do in Humboldt County, visit the Redwood Coast site or for events, offer and more visit here.

---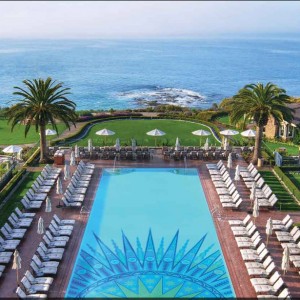 Surf With A Legend Retreat at Montage
08.18.13
Surf enthusiasts are in for rare weekend experience at the Montage Laguna Beach on Sept. 13-15. It's your chance to stay the weekend at the Montage and spend time with surf legend and star of The Endless Summer II, Pat O'Connell; pro surfer and founder of Waves for Water, Jon Rose and 2011 Women's World Champion, Carissa Moore.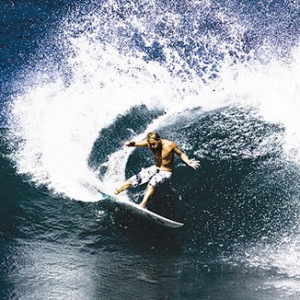 This package includes a two night stay at Montage Laguna Beach; nightly valet parking; daily breakfast credit of $50; transportation from Montage Laguna Beach to Trestles for surf outingwith Pat O'Connell, Hurley; Jon Rose, founder of Waves For Water and surf pro, Carissa Moore (boxed lunch to be provided).
There will also be a welcome cocktail reception and lawn barbeque prepared by Chef Rob Wilson with the surfers; a swag bag from Hurley H20; and VIP passes to attend to Hurley Pro.
Pricing starts from $1,350 for single occupancy and $1,500 for double occupancy. For more information visit, here.
30801 South Coast Highway in Laguna Beach. 866.271.6953.
---
More Travel